Limited Edition Trades!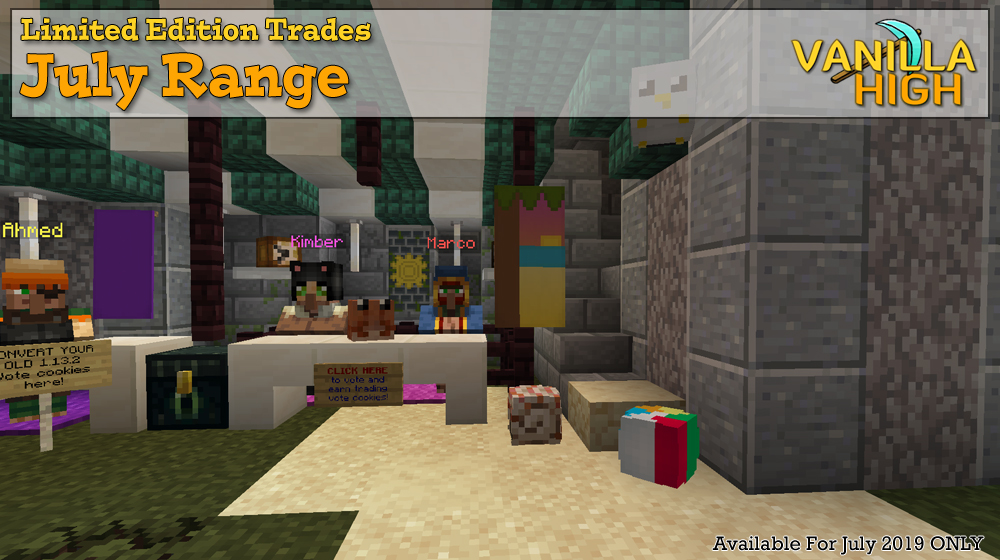 We were so glad to see that so many of you enjoyed Marco being added to spawn on June 1st. The first set of trades will be expiring at the end of the month so that new Limited Edition heads will be available for the month of July.
That means if you want to grab another head or banner from the June collection do so before time runs out.
For many of us July is the beginning of Summer Holidays, many choose to go to the beach in summer so it only seemed fitting to theme this month's trades around the Beach. Four new player heads and a custom uncraftable banner will be coming to Marco very soon.
If you have any suggestions for future themes please make a suggestion via the Forum.