Available for June 2019 Only!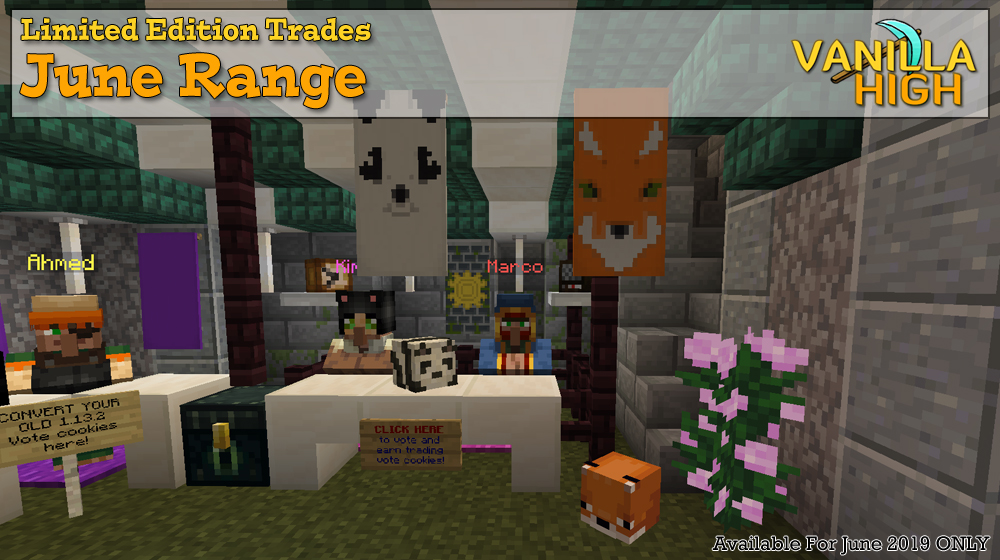 Starting on June 1st we will be introducing a Brand New feature to the Market, each month we will have a set of Limited Edition trades available for purchase from our latest edition to spawn, Marco the Merchant.
The theme for June will be 1.14 Mobs. You will be able to buy Fox and Panda player heads as well as some very cool banners.
Banners use more layers than you can naturally craft and can not be duplicated so get them while you can.
All items are only going to be available for the month of June and will be a bit more expensive, make your friends jealous of your impressive swag.
We already have a few themes in mind for future collections but would love to hear your feedback and suggestions on the Forum.