An Amplified birth!
This week marks the 2nd Anniversary of Vanilla High. Our very first server opened officially on 9th April 2015 on Minecraft 1.8, featuring an amplified terrain. The server was originally made for refugees of another server that went through an abrupt deletion and a switch of gameplay rules. In just a few weeks of opening we obtained an unanticipated popularity and quickly set our foot in the top 10 most populated vanilla servers club. Vanilla High 1.8 ran between April 2015 and February 2016.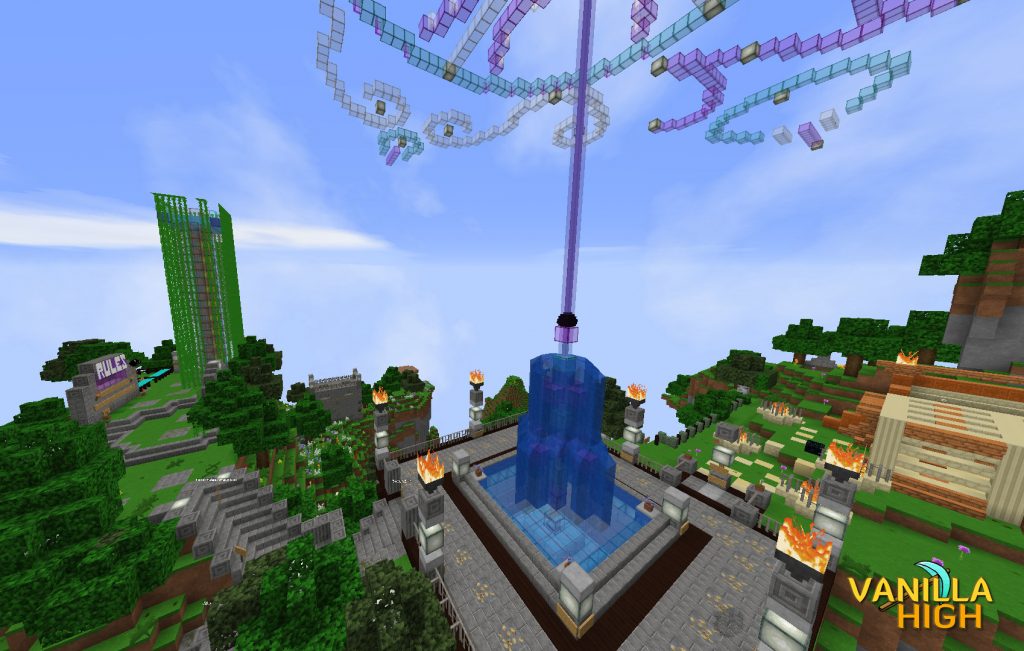 OMG Elytra! – Vanilla High 1.9
March 2016 saw the launch of the next Vanilla High server, running on Minecraft 1.9!  We also moved to a french datacenter for better server-hosting requirements due to occasional attacks on our former server.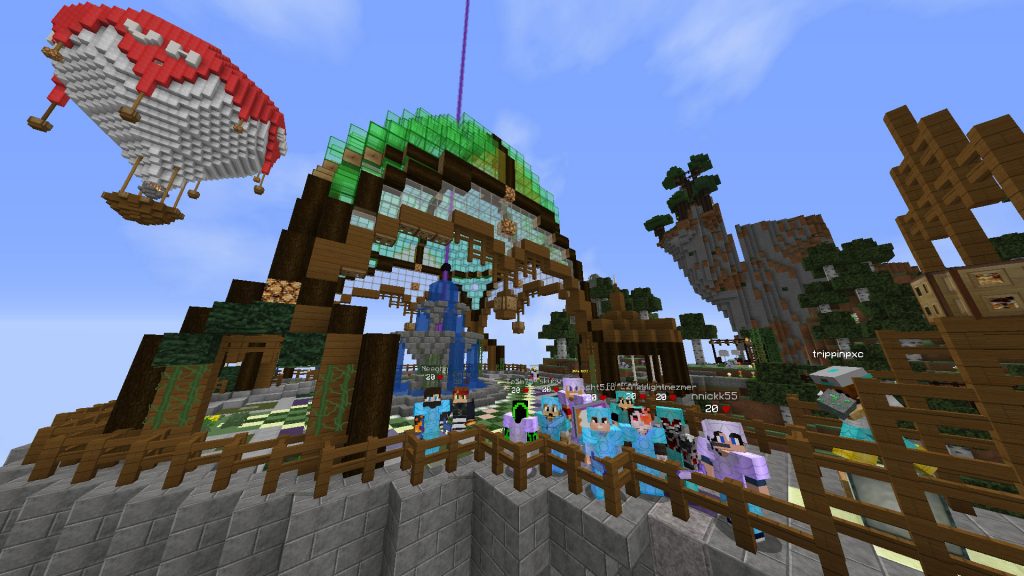 Vanilla High 1.9 ran between March 2016 and January 2017, welcoming 19,200 players during its life.  We also got a popularity boost that brought us to being in the Top 5 most-populated Vanilla servers. Both Vanilla High 1.8 and 1.9 are retired worlds but not deleted. They're occasionally brought up for old players who want a trip down memory lane.
A shulkerbox full of Thank you to all the players, unpaid staff members, financial contributors for making Vanilla High the success that it is today!