Limited Edition Trades!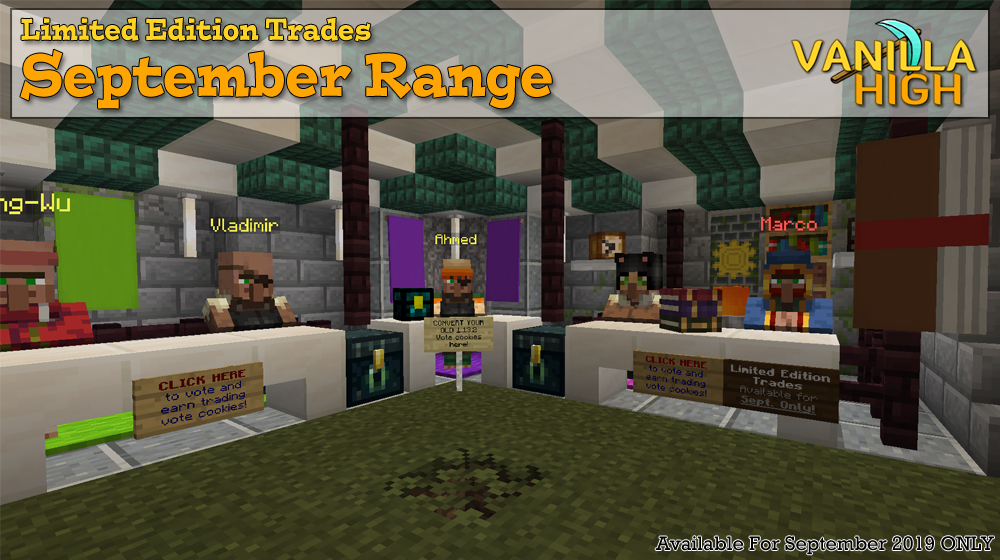 Many players have recently gone back to school or will be doing so in September. What do you need when starting a new school year? Books!
A new Book banner and stack of books player head will be available for this month only!
We have decided to have only two trades this month, this should allow the collectors of you to buy this month's set and set aside vote cookies for future releases.
If you have any suggestions for future themes please make a suggestion via the Forum.