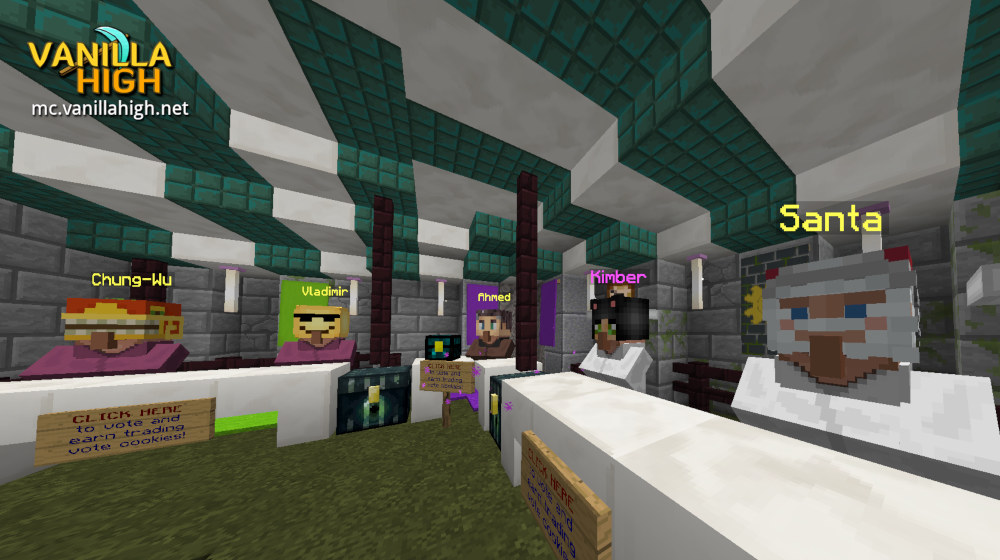 A new NPC has been added to Spawn. This villager is offering many decorative heads in exchange for vote cookies. These trades will only be available for a short period so I highly encourage you to check what's on offer and stock up on anything you like.
Trades include Santa heads, Baubles, Presents, a Snow Globe, Christmas Pudding and more.
Vote cookies are generated every time a player votes for the server on selected Minecraft Directories. This helps us to remain high on the listings and attract more new members. Each time you vote you get one cookie and another cookie is handed to a random online player. More details can be found on the "Support Us" page, including links to where you can vote.